Full credit to
A Book So Fathomless
for coming up with these questions. Find their post
here
.
I've done this post/TAG for the past two years, so I figured might as well keep it going.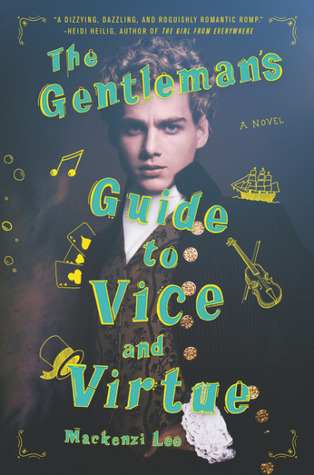 1. Best book you've read so far in 2017?
You know what? I've yet to read a book that I want to scream and yell about being an instant favourite forever and ever. But I do have some excellent reads. I think because it's the freshest in my mind,
The Gentleman's Guide to Vice and Virtue.
A romping good time!
2. Best sequel you've read so far in 2017?
Two parter;
Companion sequel;
Pucked Off
. Surprisingly heartwarming and wrenching, different tone from the other books. But in a very good way.
Sequel in a series;
Cashmere.
This book is hilarious and different, well being a bit meta. I know the vampire craze is long over, and this series knows it by making fun of it.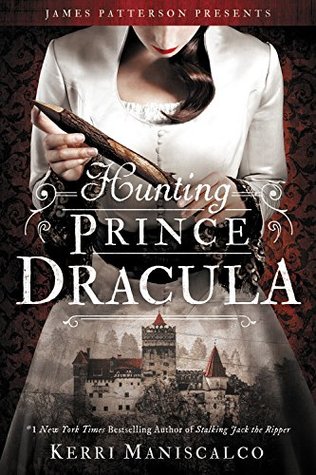 3. New release you haven't read yet but want to?
I'm pretty much caught up on the releases I was most anticipating in the first half of the year. I do really want to read
Flame in the Mist.
But there's a good chance I'll wait till the sequel releases next year so I can do a binge.
4. Most anticipated release for the second part of the year?
Honestly, nothing I NEED right this minute.
The Language of Thorns, Renegades and Hunting Prince Dracula
are all highly anticipated though.
5. Biggest disappointment?
The disappointment of the century you mean.
A Court of Wings and Ruin
let me down in a lot of ways. After the gift that was ACOMAF I may have expected too much. Either way, ACOWAR barely delivered. I'm still not over this disappointment... Back to the ice cream I go.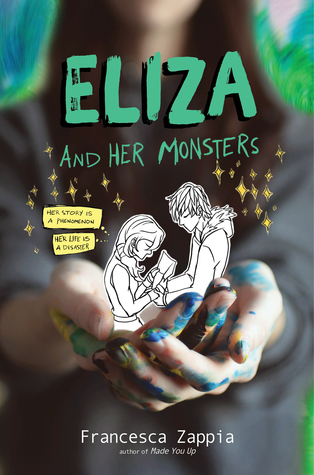 6. Biggest surprise?
Eliza and Her Monsters
; it wasn't even on my radar till about a week before its release and a whole bunch of reviewers were raving about it. So I downloaded an e-ARC and found myself fully invested within the first page. It's the perfect book for us that find homes in fandoms.
7. Favourite new to you author?
Jo Watson; I read her Destination Love series(or what's out so far in it) and thoroughly enjoyed her sense of humour.
8. Newest fictional crush?
I'm one to hoard book boyfriends like a squirrel hiding nuts. But 2017 you haven't been super kind to my shipper heart.
Pucked Off
finally gave me the chance to get to know Lance. And my perception of him definitely changed for the better. So feel in love with him.
9. Newest favourite character?
Monty, you flirt. He is a literal character. Gets himself into situations and the plans he comes up with to get out of them, zounds. I saw a post on Tumblr say(perfectly sums up
The Gentleman's Guide to Vice and Virtue)
:
Everybody: Monty, no!
Monty: Monty, yes!
10. Book that made you cry?
Letters to the Lost
caused plenty of tears. Not necessarily sad tears. The feels sure piled up and overflowed well reading that spectacular book.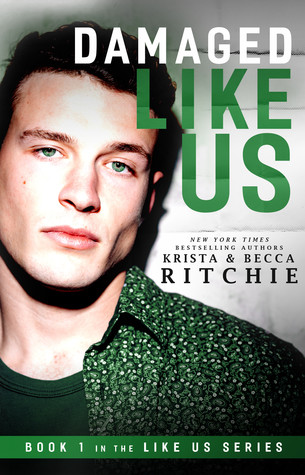 11. Book that made you happy?
Damaged Like Us
made me happy in the way that I was so damn happy to be back in this world. Back with some of my most beloved characters. Getting to know a new generation of Calloway's.
12. Favourite book to movie/T.V. show adaptation?
I really, really liked Netflix's adaptation of
Thirteen Reasons Why
. But because it was a book long before Disney got its hands on it,
Beauty and the Beast
(2017) wins. AMAZING! LOVED!
13. Favourite review you've written this year?
What reviews? Haha. Let's go with
A Court of Wings and Ruin
because I put a good effort into my ranting and disappointment.
14. Most beautiful book you've received so far this year?
This(>>) BEAUTIFULLY STUNNING edition of
The Beauty and the Beast.
The perfect birthday gift from my cousin and aunt.
15. What books do you need to read by the end of the year?
As I always say, any review books I acquire(or have already acquired).
Did you guys do this TAG? Hook me up if you did!

Happy reading!

Brittany