Friends, we made it. 2016 was a brutal year in many ways; which means I'm very happy to see it end. Reading may have been a rollercoaster for me in 2016, but I still managed to end the year on a high note. And a not too shabby 207 books read. I want to say this list was super hard to narrow down, but that would be a lie. Although I read A LOT of great books, there are some very clear standouts. I honestly could have done a Top 10 list this year and been happy. But there are 16 books deserving of singing their praises and being my 2016 winners. Here they are:


16. We Are the Ants by Shaun David Hutchinson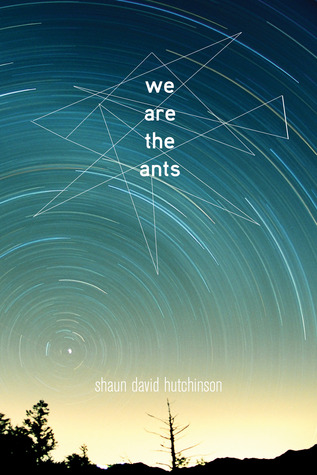 We Are the Ants was a surprise and a half. I hoped to love it. But the story turned out to be even more special. Just try not to tear up well rooting for Henry to come out okay and do the right thing.
15. The Rose and the Dagger by Renee Ahdieh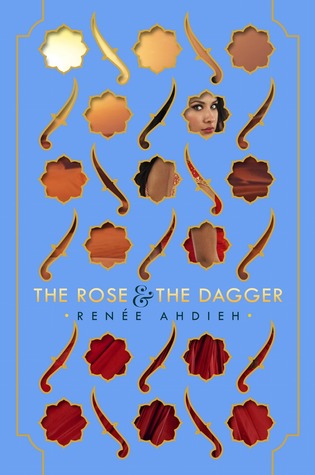 A phenomenal sequel/ending to a stunning series. Shazi brings so much to strong fictional ladies. Kind of shows them up. Even though the story had some imperfections they are so easily overlooked because this book can be nothing but glorious in my mind.
14. Stars Above by Marissa Meyer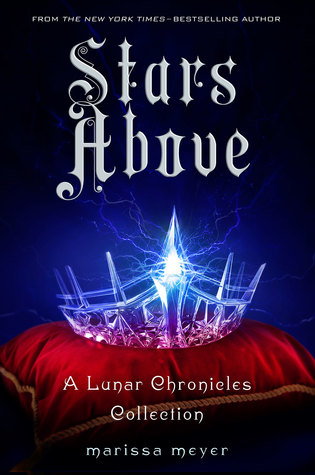 How I will take and love any Lunar Chronicles book I get. Aces, these characters kill me no matter what age they appear at. And literally "The Wedding" made my life. So naturally Stars Above became an instant favourite of the year.
13. Torn by Jennifer L Armentrout
It's not a top anything list without JLA showing up. The long wait for Torn was so worth it. I think that one scene with Tink alone made up for the year and a half wait. Holy shit I'm still LOLLLLing. Of course, my fave author can make me love a fae story.
12. P.S. I Like You by Kasie West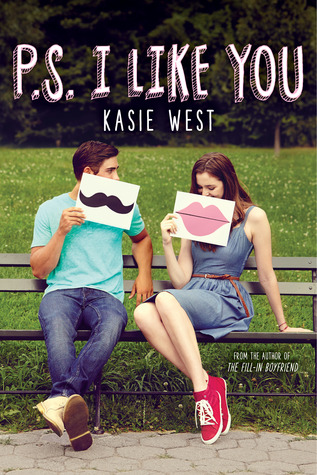 Adorable. Perfect. Sweet. Absolutely everything I've come to expect, need and want in a Kasie West contemp.
11. Undecided by Julianna Keyes
I think it's easy to call Undecided the gem of my reading year. I know I love NA(and read a lot of it), so finding something different and special in that huge pool is hard. BUT I FOUND IT! I re-read this special snowflake like four times. I FEEL SUCH NEED, CROSBIE. Crosbie + Nora = life
10. This Adventure Ends by Emma Mills
Mills has proven that she is and will be a YA contemp force to be reckoned with. Two major hits in a row. This Adventure Ends gives me friendship, family, relatability and of course a ship. But Sloane, she is sarcastic and witty and so uncomfortable with strong feelings that I get her so so much.
9. Wicked Heart by Leisa Rayven
Let me sum it up; Wicked Heart is dripping in sexual tension and banter. It's hilarious and hot. It is a book you finish in one sitting, sigh and flips right on back to the first page to give another go. It is not a hidden gem, it is a star.
8. Jennifer Lynn Barnes
2016, the year I found Jennifer Lynn Barnes. This lady needs more readers. Her stories are insanely amazing. They're so smart. I wore my shocked face for at least 50% of each of the six books I read of hers. They're just fucking good.
7. It Ends With Us by Colleen Hoover
The book that destroyed my soul. It Ends With Us was the most important fictional story I read this year. It Ends With Us is a deeply emotional story that is an important one. Tragically bad things happen and books like this one tell that story that many people are living. But also it doesn't have to end tragically; there can be a happy ending and that not everyone is alone.
6. Gemina by Amie Kaufmann & Jay Kristoff
I feel like I'm throwing insane and intense around a lot here, but I guess that sums up my reading year. Gemina was as glorious as Illuminae. Talk about upping the ante. Gemina was hilarious and absolutey the most unique book of the year.
5. Crooked Kingdom by Leigh Bardugo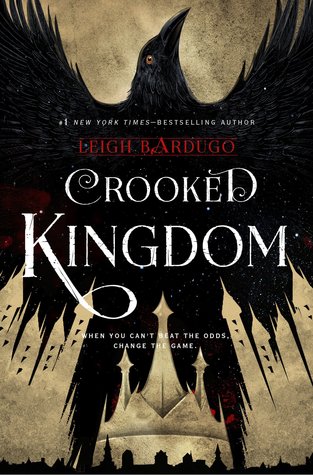 Bardugo has created a masterpiece. I mean it. The story is insanely intense and high stakes. But this group of characters is the show. I think about them and how much I adore them and even though I'd be killed, want to live in Ketterdam just to catch a glimpse of one of them(Kaz please).
4. Us by Sarina Bowen & Elle Kennedy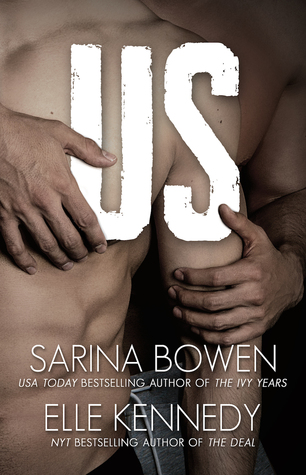 When an unexpected sequel is given to you; more Jamie & Wes is given to you, one is allowed to scream like a child. #acceptable I mean, Jamie & Wes bring me happiness by just being their wonderful perfect selves. OTP status overachieved. Just so you get it, I've reread this book at least ten times this year.
3.Some Kind of Perfect by Krista & Becca Ritchie
Perfection.
10 books. 6 phenomenal characters. 3 complex and wonderful loving couples. And this is it. SKoP is beyond satisfying and the most beautiful wrap-up to one of my ultimate favourite series. My love for these characters and their lives knows no bounds. The ups and downs. The highs and lows. I felt them all like I was right there in each and every moment. Reading that last chapter, knowing that's the end, had my heart breaking for my happiness.
2. The Upside of Unrequited by Becky Albertalli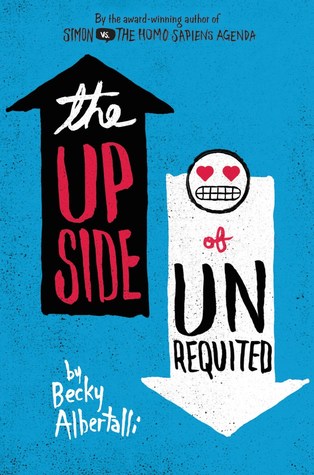 Relatable. Amazing. Perfect. Diverse. Adorable.
1000% on par with Simon. I love Molly and this book just as much. Pure and utter happiness in a book.
1. A Court of Mist and Fury by Sarah J Maas
Is this any surprise?! Seriously?! Maas fucking killed it with ACOMAR. The Night Court! Rhys! Feyre! Rhys and Feyre together ARE GOLD AND GIVE ME LIFE! My emotional journey through this book was one I both appreciate and hate. Maas is the queen destroyer of feels; she continually proves that. Months and months later and my head is still spinning with my obsession over this tome of perfection. ACOWAR may murder me, and I CANNOT wait.
Any of these books make your favourites of 2016? What was your top read of 2016?

Happy reading!

Brittany