Number Of Books You Read: 177
Number of Re-Reads: 50
Genre You Read From The Most: Romance
1. Best Book You Read In 2017?
Letters to the Lost
. I didn't have any standout, I'll love this book for life read. But I've been a long time reader of Brigid's and this is easily her best work to date. It's just fucking good. And emotional.
2. Book You Were Excited About & Thought You Were Going To Love More But Didn't?
The Love Interest was a pretty big meh. The synopsis sounded so up my alley. Super meta and cliche or purpose well being super gay. Sign me up. Turns out the writing and characters were too juvenile. And queerbaiting was a thing. Not cool.
3. Most surprising (in a good way or bad way) book you read?
Pucked Off
. I love this romcom series. I love Helena Hunting. So I didn't go in expecting to hate it. I just didn't expect to love it and feel as much as I did. Especially for Lance; a character in the previous books that had a certain playboy image I wasn't into to. Colour me surprised by his depth and swoons and just him.
4. Book You "Pushed" The Most People To Read (And They Did)?
It was still Simon. And as the years go on it will remain Simon. If you have not read Simon vs the Homo Sapiens Agenda than your life has a big hole and you need to rectify that.
5. Best series you started in 2017?
Daughter of the Pirate King
; Pirates of the Caribbean meets YA.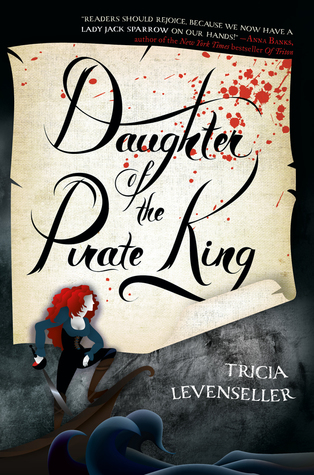 Best Sequel of 2017? Cashmere; I know vampires are over. But this series is hilarious and meta and cute and fun. And just needs more love.
Best Series Ender of 2017? Ugh. Nothing... I didn't really finish too many series'. And for the most part, the ones I did were beyond disappointing. I guess
A Conjuring of Light
was a pretty solid ending.
6. Favorite new author, you discovered in 2017?
Mackenzi Lee killed it with The Gentleman's Guide to Vice and Virtue. Now I'm beyond excited for the companion book this year. And I do want to check out her backlist.
7. Best book from a genre you don't typically read/was out of your comfort zone?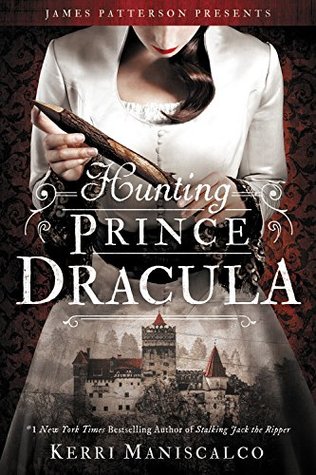 There was nothing out of my comfort zone. Romance, YA contemps, some graphic novels and fantasy and sci-fi. That's what I tend to always read.
8. Most action-packed/thrilling/unputdownable book of the year?
Hunting Prince Dracula. I wouldn't call it the most action-packed. But I speed through it. The mystery and gothic nature really lend itself to a must read all in one sitting book. Plus Thomas.


9. Book You Read In 2017 That You Are Most Likely To Re-Read Next Year?
That's hard; you guys know I reread a billion books every year. There are books I reread every year, like Simon and my favourite romances. So those will obviously be reread this year too. New to me reads in 2017 that will be reread; The Gentleman's Guide..., Hunting Prince Dracula, Roomies, Santino Hassell 5B series.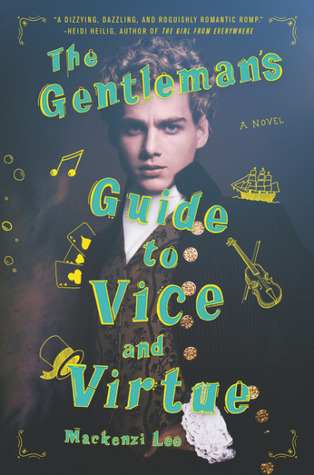 10. Favorite cover of a book you read in 2017?
Night of Cake and Puppets! All the art and illustrations in the book are phenomenal.
11. The most memorable character of 2017?
Monty from The Gentleman's Guide... He's kinda brat that needs a good kick in the ass. But my God is he hilarious. His character arc is on point. Hijinks and kissing!
12. Most beautifully written book read in 2017?
Dreams of Gods and Monsters. I finally finished the book!
13. Most Thought-Provoking/ Life-Changing Book of 2017?
Nothing. I mean, there were some characters lives and choices I thought more than two seconds about...
14. Book you can't believe you waited UNTIL 2017 to finally read?
I'm going to go with the
Five Boroughs
series by Santino Hassell. Although some of the books were released this past year, I didn't start the series until 2017. And yea, the first book wasn't my favourite. But holy hell are those books addicting.
15. Favorite Passage/Quote From A Book You Read In 2017?
"God bless the book people for their boundless knowledge absorbed from having words instead of friends."
Mackenzie Lee, The Gentleman's Guide to Vice and Virtue
I mean, kind of offensive. But ultimately pretty accurate.


16. Shortest & Longest Book You Read In 2017?
Shortest: Corrupting Chris @ 24 pages
Longest: A Court of Wings and Ruin @ 705 pages
17. Book That Shocked You The Most?
I feel like I was missing the shock factor in 2017. The Fallen Kingdom had a few small ones; especially one unforgivable death.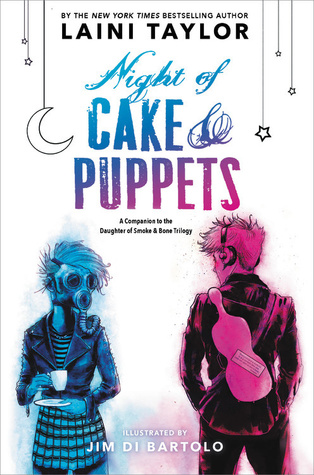 18. OTP OF THE YEAR (you will go down with this ship!)
Monty and Percy! God, they are lovely and perfect. Although Percy puts up with a lot being in love with Monty. He deserves all the credit here.
19. Favorite Non-Romantic Relationship Of The Year
All the familial relationships in the Like Us series. Krista and Becca are amazing at writing family dynamics and relationships. I'm so happy to see all the kids grow and how their relationships developed beyond the ending of the Addicted/Calloway Sisters books.
20. Favorite Book You Read in 2017 From An Author You've Read Previously
Gotta name a couple here:
Foolish Hearts
by Emma Mills
Good Boy
by Sarina Bowen & Elle Kennedy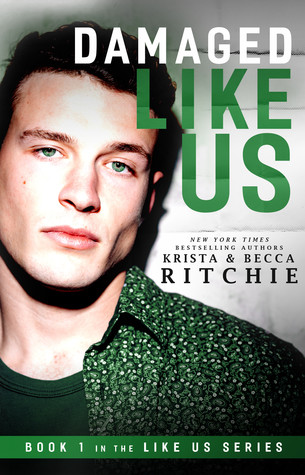 Play on
by Samantha Young
Damaged Like Us
by KB Ritchie
Windfall
by Jennifer E Smith
Alex, Approximately
by Jenn Bennett
21. Best Book You Read In 2017 That You Read Based SOLELY On A Recommendation From Somebody Else/Peer Pressure?
Eliza and Her Monsters wasn't even on my radar until a week or two before it's release. All the sudden I saw all these bloggers hyping it up. So I downloaded an e-ARC and holy shit were all these bloggers on point. Eliza is a fucking fantastic book!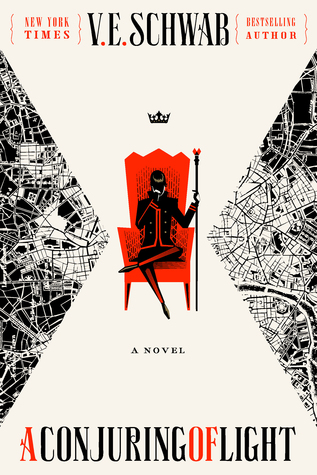 22. Newest fictional crush from a book you read in 2017?
Lance from Pucked Off. Again, I just didn't expect him.
23. Best 2017 debut you read?
Daughter of the Pirate King! Swashbuckling good time. Lady Pirates. I mean, who doesn't want to read about lady pirates?!
24. Best Worldbuilding/Most Vivid Setting You Read This Year?
V.E. Schwab creates a very vivid and encompassing bunch of Londons in her Shades of Magic series. A Conjuring of Light was no different. Plus it expanded to other lands and the seas.
25. Book That Put A Smile On Your Face/Was The Most FUN To Read?
I feel like a broken record here... The Gentleman's Guide... my 100th reread of Simon. Oh! Wires and Nerves! Being back with the Lunar gang is all I really ever want in life.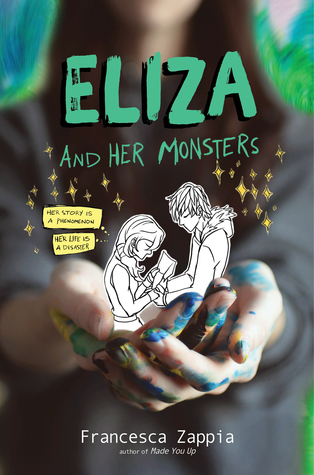 26. Book That Made You Cry Or Nearly Cry in 2017?
Letters to the Lost had me sobbing for sad yet hopeful reasons.
If There's No Tomorrow was just very emotional.
27. Hidden Gem Of The Year?
How to Make A Wish. Grace was a complex character that did so much growing. Having to be the adult so young, she had a hard exterior. But her being comfortable in her sexuality and going through with some very hard decisions was done so well.
28. Book That Crushed Your Soul?
Bang. This is too real and close to the world we live in. So very sad.
29. Most Unique Book You Read In 2017?
I really got nothing here. Night of Cake and Puppets and Eliza and Her Monsters have artwork and illustrations weaved into the story. Well actually, Eliza also has the added bits of her online comic in the story. So that's pretty cool.
30. Book That Made You The Most Mad (doesn't necessarily mean you didn't like it)?
A Court of Wings and Ruin. You bastard. I'm so mad over how disappointing and problematic you were. UGH!




1. New favorite book blog you discovered in 2017?
None. I hardly blogged myself. So I was barely involved in the blogging community.
2. Favorite review that you wrote in 2017?
3. Best discussion/non-review post you had on your blog?
There be none.
4. Best event that you participated in (author signings, festivals, virtual events, memes, etc.)?
I got to meet my most favourite author of my most favourite book EVER. Two days in a row! Which essentially means we became BFF's.
5. Best moment of bookish/blogging life in 2017?
When I traveled to Vancouver this past spring. I got to meet my buddies(Hi, Melissa) and tour the Raincoast warehouse and offices. It was so awesome.


6. The most challenging thing about blogging or your reading life this year?
Wanting to blog. Blogger tells me I posted 19 times in 2017. That's sad. I lacked motivation, inspiration and time. 2017 was a rough year.


7. Most Popular Post This Year On Your Blog (whether it be by comments or views)?
8. Post You Wished Got A Little More Love?
I don't care that much. I don't blog for the views. Obviously.
9. Best bookish discover (book related sites, bookstores, etc.)?
I didn't really stray too far from my usual. I received some gifts from different artists that post of Society 6 and Redbubble.


10. Did you complete any reading challenges or goals that you had set for yourself at the beginning of this year?
I did; although they weren't anything groundbreaking. Just my yearly books read and reread goal.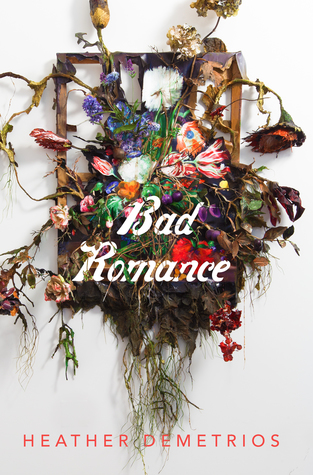 1. One Book You Didn't Get To In 2017 But Will Be Your Number 1 Priority in 2018?
Let's go with Bad Romance. As excited as I was for it(even have an ARC), I just could never get myself emotionally ready to face it.
2. Book You Are Most Anticipating For 2018 (non-debut)?
All the things by Becky Albertalli. Leah on the Offbeat! What If It's Us!
3. 2018 Debut You Are Most Anticipating?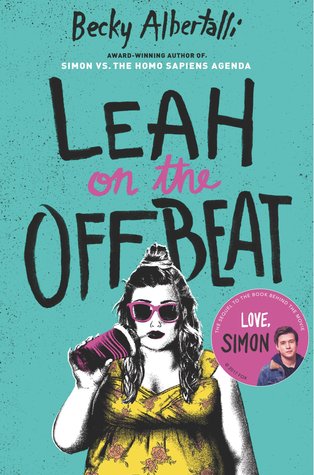 I am so behind on releases. Let's go with an ARC I already have and am excited for;
Nice Try, Jane Sinner.
4. Series Ending/A Sequel You Are Most Anticipating in 2018?
Obsidio. GIVE IT TO ME!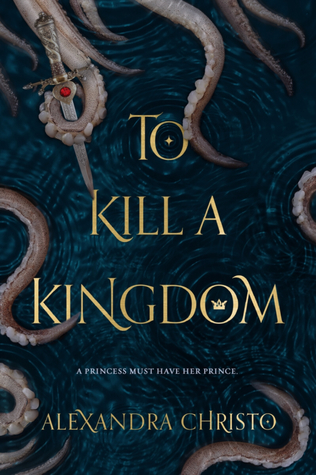 5. One Thing You Hope To Accomplish Or Do In Your Reading/Blogging Life In 2018?
I'm pretty sure my answer is the same every year, stay consistent and on top of things. But this year, I'm going to promise myself to not push it. If I continue to lack the motivation to keep this blog alive than so be it. That's a pretty big sign to probably just move on.
6. A 2018 Release You've Already Read & Recommend To Everyone (if applicable):
To Kill A Kingdom
was pretty damn good. It's a dark and twisty Little Mermaid re-telling. Make sure you add it to your spring TBR. I say it's a must read!


So how was your 2017? Link me to your survey(if you did it).

Happy reading!

Brittany